Sam van Mierlo - 17 / Feb / 2016
Het blog over de Riverdale meubel collectie.
Hetadreswebshop.nl presenteert vol trots de eerste meubelcollectie van Riverdale!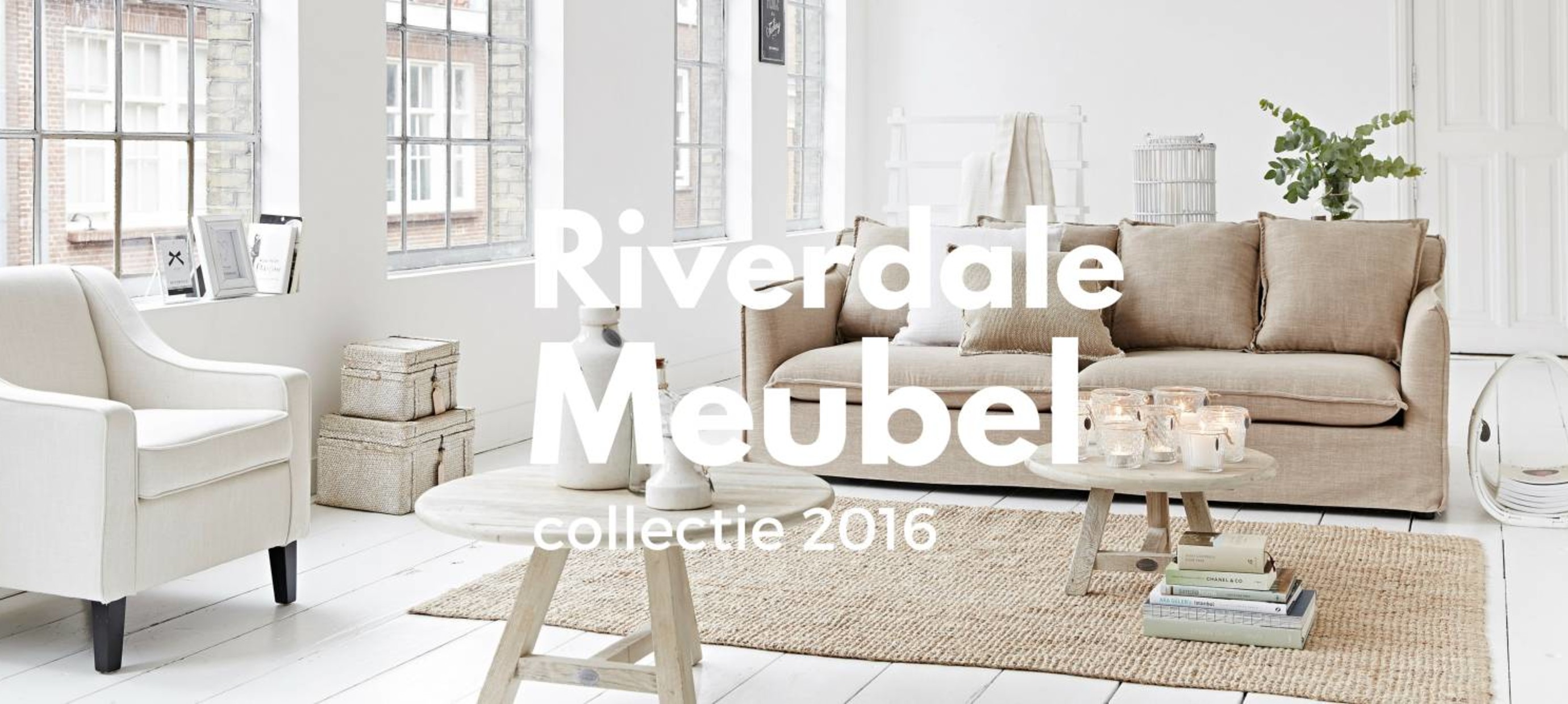 Hetadreswebshop.nl presenteert vol trots de eerste meubelcollectie van Riverdale! Als toonaangevend woonmerk was een meubelcollectie natuurlijk niet te missen. De serie Riverdale meubels bij Hetadreswebshop.nl bestaat uit eetkamerstoelen, kleine kasten, een bureau, boekenrekken, poefjes en bijzettafeltjes.
De meubels ademen een authentieke en klassieke sfeer, waarmee ze zich van de standaard onderscheiden. Riverdale meubels zijn robuust, stijlvol en daarnaast ook erg praktisch. Uiteindelijk zijn meubels er niet alleen voor het oog, maar ook voor uw praktisch comfort en gemak. Je zult merken dat elk van deze Riverdale meubels zijn functie uitstekend vervult en goed tot zijn recht komt in jou interieur.
 
Riverdale eetkamerstoel Vintage is verkrijgbaar in zwart en wit en is met zijn vintage uitstraling goed te combineren in elk interieur. Dit geldt ook voor ons stoere industriële bureautje. Nog even iets opzoeken op de computer, muziek aanzetten, de administratie bijwerken of thuis werken. Maak van iedere plek in huis een 'perfect place to work'. Het product neemt weinig ruimte in beslag en kan gemakkelijk worden verplaatst. De Riverdale fauteuil geeft door zijn retro uiterlijk een knipoog naar tijden van vroeger. Gecombineerd met de vintage kruk creëer je een gezellig retro hoekje in je interieur. Allure is een klassiek en vintage design dat in een nieuw jasje gestoken is. Gloednieuw dus! Met de metalen kast maak je een echt statement. Dit meubel heeft glazen deuren, zo kun je je mooiste spullen altijd bewonderen. Denk hierbij aan bijzondere woonaccessoires, boeken of dierbare foto's. Om boeken op te bergen heeft Riverdale een boekenrek ontworpen, een unieke eyecatcher in de ruimte en verkrijgbaar in verschillende afmetingen en kleuren.
 
De laatste meubelstukken uit de collectie waar wij erg trots op zijn zijn de Riverdale tafels en poefjes. Verschillende uitvoeringen, kleuren en maten kunnen naar uw wensen vervuld worden. Bijzettafel Ascot in zilver- of koperkleur is gemaakt van metaal en hiermee een echte eyecatcher. Ga mee met de trends in 2016!
 
De meubels van Riverdale zijn basics voor een fashionable interieur. Door de diversiteit van de ontwerpen kan er eindeloos gecombineerd worden en kun je je interieur zo persoonlijk maken als je zelf wil. Om het geheel wat spannender te maken kunnen woonaccessoires worden toegevoegd en verschillende stijlen met elkaar gecombineerd worden. Mix and match met Riverdale om jouw interieur bijzonder te maken!