31 / Dec / 2015
Riverdale must have fotolijsten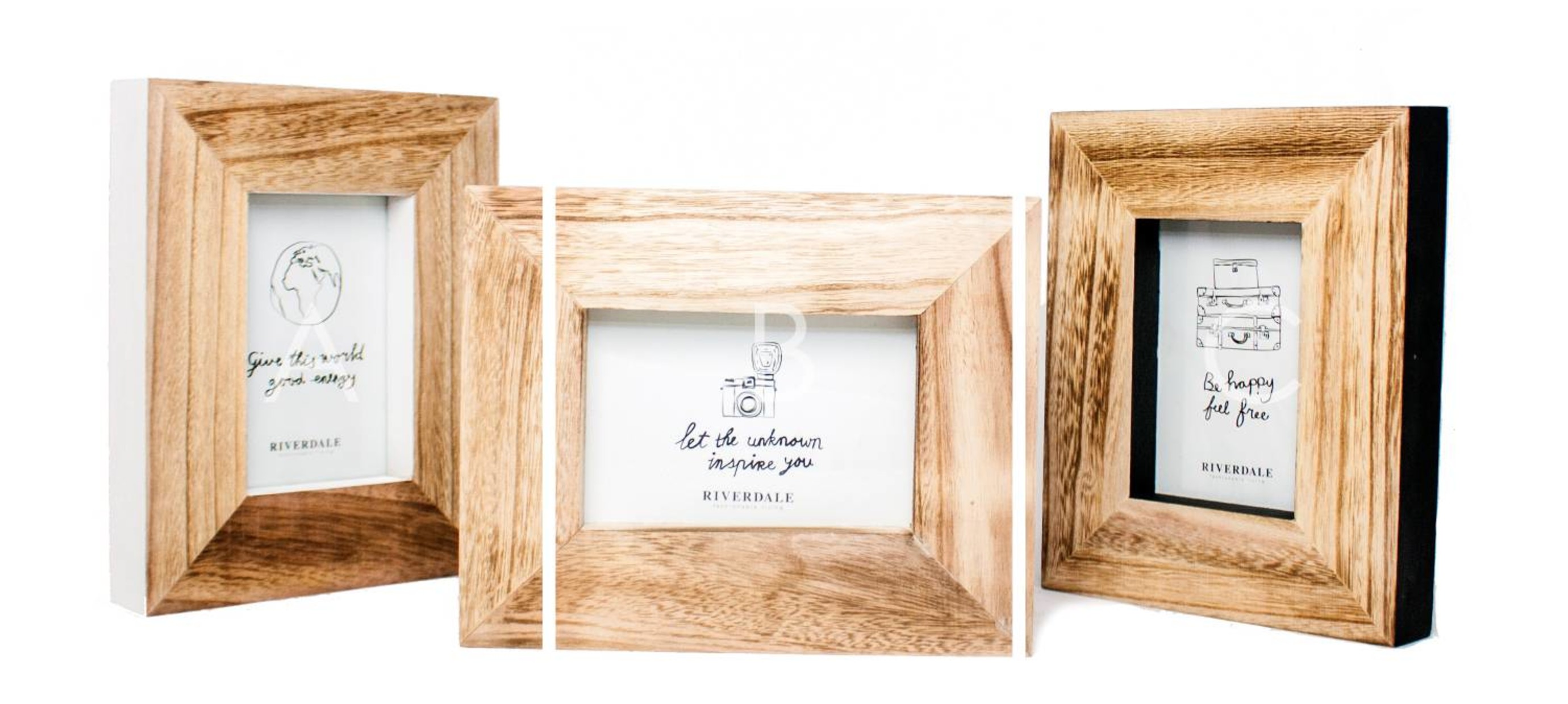 Muurdecoratie heeft een grote visuele impact op het karakter van je huis.
Het zegt wat over wie jij bent. Wat jou interesseert. En wat belangrijk is in jouw leven. Met een zelfgemaakte collage van foto's, afbeeldingen, quotes en herinneringen kan jij elke kamer een vleugje van jouw persoonlijkheid geven. Een plek die warmer is en waar jij je echt thuis kan voelen. Waar jij je weer kan opladen naar een beladen dag.

Mooie foto's verdienen een mooi plekje in je huis, maar hoe zorg je ervoor dat je ze ook mooi presenteert? Je kan er natuurlijk voor kiezen om ze in een fotolijst te stoppen en deze op een kast neer te zetten, maar is dat niet te saai? Het kan ook op veel creatievere manieren. Bijvoorbeeld door een fotomuur te maken.

Bij een fotomuur zijn vaak meerdere foto's op creatieve manier opgehangen aan de muur. Vaak worden hiervoor fotolijsten gebruikt die in een bepaalde vorm aan de muur gemonteerd worden (bijvoorbeeld in hartvorm). Ook kan je bijvoorbeeld een horizontale rij met fotolijsten maken.

Om het niet te saai over te laten komen kan je ervoor kiezen om verschillende groottes fotolijsten aan te schaffen. Aangezien een fotomuur vaak prominent aanwezig is, is het wel van belang dat je fotolijsten recht hangen. Erg populair zijn de fotomuren boven je bank of bed.

Beelden spreken. En een serie aan beelden spreekt heel veel. Verder is een muur met foto's en illustraties redelijk snel te regelen en je kan een foto vervangen wanneer het je niet meer aanspreekt.

Hoe kan je een fotocollage maken?
Het begint met het in kaart brengen van je collage. Wat wil je laten zien? Foto's? Afbeeldingen? Kunst? Quotes? Oude herinneringen, zoals tickets?

Hoe groot wil je dat de collage wordt? En op welke muur? Is de muur groot genoeg? Misschien het belangrijkste van een collage is dat er iets consistent is. Dat iets gelijk blijft. Je kan dat doen met de positionering van alle frames, door alleen met een paar kleuren te werken (zwart-wit) of door de frames dezelfde kleur te verven. Als alles willekeurig is, kan het snel rommelig overkomen. Zorg dat er ergens een balans is!

De Riverdale Must have van de maand januari, fotolijsten.