Riverdale - 03 / Sep / 2016
Riverdale Royal Nomands herfst / winter collectie
Als ware nomaden bewegen we ons door de diverse interieurlandschappen van dit najaar. Van luxe items als een fluwelen sofa, goud gekleurde windlichten en handgemaakte kussens tot stoere eyecatchers als grote aardewerken kandelaren, kelim hockers en plaids met grove patronen. (binnenkort direct alles uit voorraad leverbaar)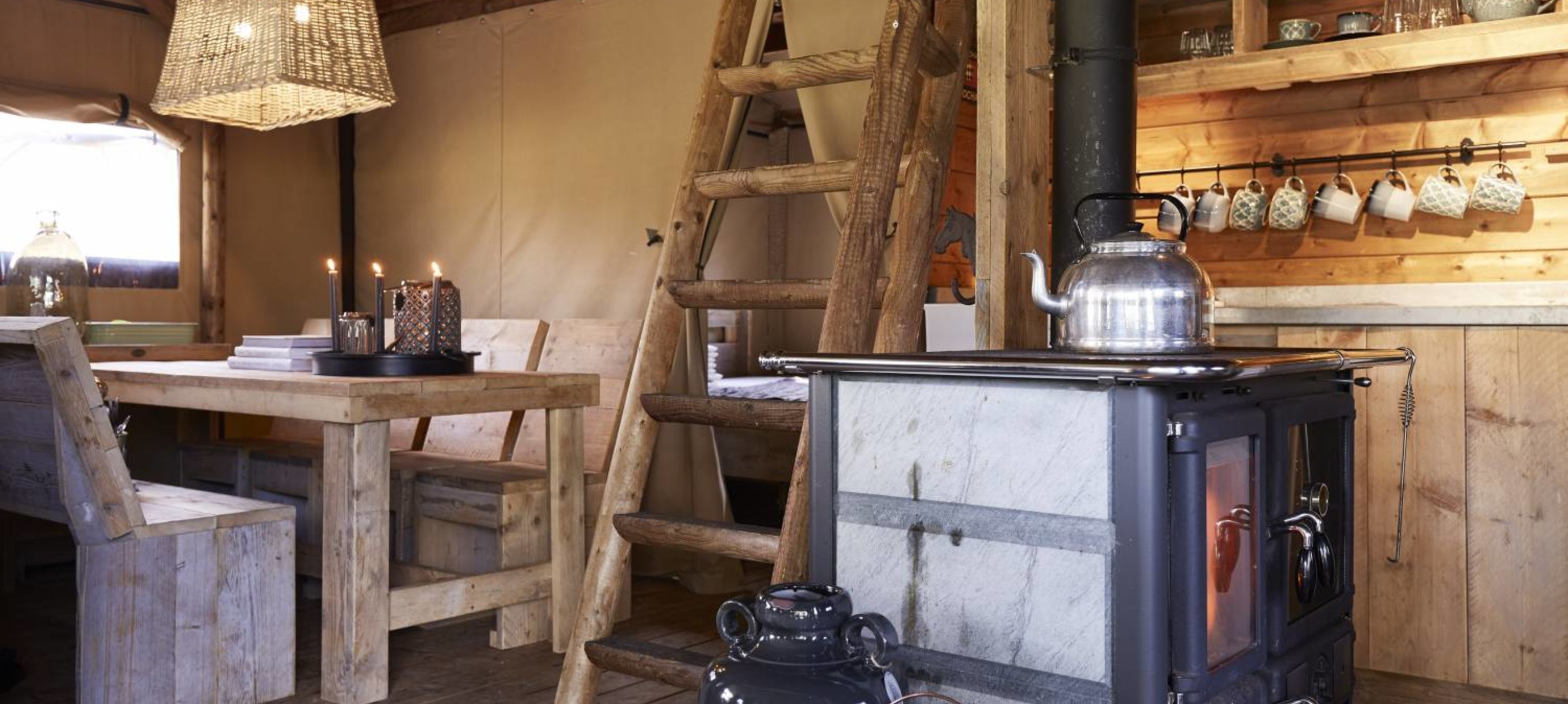 Elkaar versterkend door te combineren met producten uit één sfeergroep of juist spannend en contrastrijk door de verschillende stijlen te mixen. Met thema's als Royal Blue, Antique Pink, All Natural & Black en Luxury Lodge worden de meest elegante en geraffineerde tinten uit het na-Jaarspallet van de natuur tot leven gebracht in de collectie Royal Nomads. Dit najaar voeren vier thema's de boventoon:
- Royal blue Blauw is stoer. Blauw is koninklijk. Blauw is ingetogen. Blauw is elegant. En blauw is dé trend. De najaarscollectie van Riverdale, Royal Nomads, heeft al deze facetten in zich. Van aardewerk windlichten en fluwelen kussens tot zelfs een jeansblauwe bank. Royal Blue is dé fashionable season colour van dit seizoen.  
- Antique Pink Voor een warm en romantisch najaarsinterieur is Antique Pink een absolute must qua kleur in huis. Antique Pink is prachtig in combinatie met zacht lila, Merlotrood, chocoladebruin en roze. Imitatiezijde bloemen in vergrijsde tinten zijn de finishing touch.  
- All Natural & Black Tijdloos en elegant, natureltinten in combinatie met zwart. Ze vormen een perfecte basis voor elke sfeer, van romantisch tot landelijk en klassiek. Riverdale woonaccessoires met een uitgesproken dessin geven het serene kleurenbeeld een opvallend karakter. Belangrijk is het afwisselen en combineren van diverse materialen om de setting spannend te houden. Hout, glas, aardewerk en natuurlijke stoffen maken het tot een luxe geheel.  
- Luxury Lodge Binnen naar buiten halen in het najaar? Natuurlijk! Creëer thuis op de veranda of het terras het Lodgegevoel met stoere kelims, grote windlichten en zachte bontplaids en Riverdale kussens. Vuurkorf aan, de ketel op het vuur voor een mok warme thee of chocolademelk, marshmallows erbij en genieten maar!
De materialen van het najaar zijn divers en vullen elkaar op een royale manier aan. Zo is het aardewerk, bestaande uit windlichten, kandelaren, kruiken en potten stoer en robuust, maar in combinatie met fluweel chique en sophisticated. Of juist vintage, zoals te zien is in de aardewerk diffuser en geurkaarsenserie. Fluweel maakt een comeback en is dé trend voor het najaar van 2016. Van fluwelen sofa en hocker tot kussens in diverse maten en kleuren, een velvet touch verzacht de koude najaarsmaanden en maken van elke bank of fauteuil een plek om te ontspannen. Sfeervolle glazen lichtjes, vazen en kandelaren in mooie ingetogen najaarstinten sieren de Royal Nomads collectie. Metaal is op diverse internationale beurzen gespot als hot topic.

Riverdale heeft dit najaar metalen windlichten waarbij de finish het geheel vintage maakt. Zelfs metaal in een verweerde goudkleur ontbreekt niet in windlichten, sidetables en dienbladen. Kleinmeubels waarbij een combinatie is gemaakt van metaal en naturel hout zijn een compleet nieuwe combinatie in de collectie van Riverdale. Bijzettafels, salontafels en een miniformaat vitrinekast waarbij deze twee stoere materialen zijn gecombineerd vormen een perfecte basis, waarbij gekozen kan worden voor een all Naturel & Black interieur. Aangevuld met de najaarstrendkleur Antique Pink en het interieur verandert in een warm en romantisch geheel

(binnenkort direct alles uit voorraad leverbaar)

Hoe denk jij van deze collectie??