Decoration accessories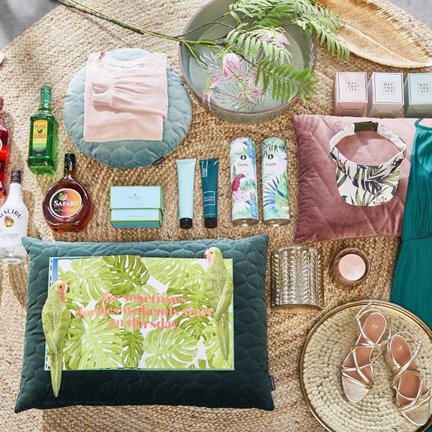 The finishing touch of your home, the dots on the i of your interior. With home accessories you can turn your house into your home. Decoration is any form of decoration and makes an interior complete. There are accessories from branches to statuettes, from ornaments to plates, from random objects to artificial flowers. And so on. With decoration you make your interior personal and warm.
Riverdale accessories are rural and tough at the same time. Different styles can be combined well in any interior. For example, use a pot or vase and combine it with cheerful artificial flowers from Riverdale. Do you have a place at home without a destination? Dress this with a cool ornament. A real eye catcher at home!
Adding decoration accessories is more important than most people think. By using it you ensure that it becomes a complete whole. The use of decoration accessories is also referred to as post-cut, which means that you make it look just a little bit better and ensure the wow factor.  
Many of the decoration accessories can of course also simply be seen as home accessories, but decoration accessories are often intended as an addition to home accessories, such as a branch in a vase. The branch is the decorative accessory that makes the vase stand out better. Most decorative accessories are therefore intended to make a home accessory look better than just the home accessory itself.  
Read more
Close
-29% Sale

34,95 24,95

Fast shipment
Secure payment
Voor

23:59

besteld morgen in huis*

-40% Sale

99,95 59,95

LINDA.

49,95 44,95