Riverdale duvet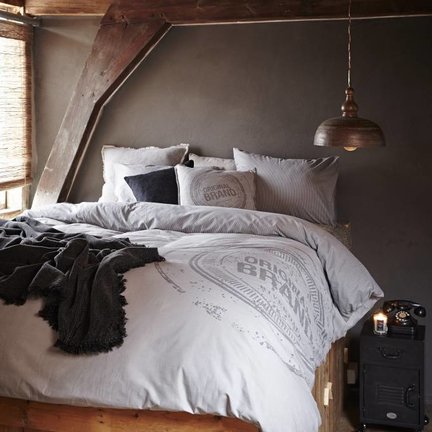 Most of the time you spend in the bedroom with your eyes closed, but once you're awake ?! Let your bedroom, go with the seasons: paint a single wall, reorganize the Riverdale furniture and change of home accessories & indulge yourself with the best Riverdale linens!
With winter ahead, it is worth something extra to pay attention to the bedroom. More cozy and stylish sleeping in Riverdale atmosphere is what we want and what we have certainly needed. The bedroom is the place where you can fully relax and, according to trend watchers in the coming years the most important room in any home. With Riverdale would you now also heat the bedroom. Of course, this Riverdale duvet made of the finest materials and the best designs. Use this also Riverdale candlesticks and light wind to finish it off!

The brand new duvet series of Riverdale, called LOFT. collection is designed by the design team in every detail with passion. The duvet line consists of seven designs and colors ranging from prints with text, patterns or a combination thereof with beautiful white and gray tones.
Read more
Close