Riverdale miscellaneous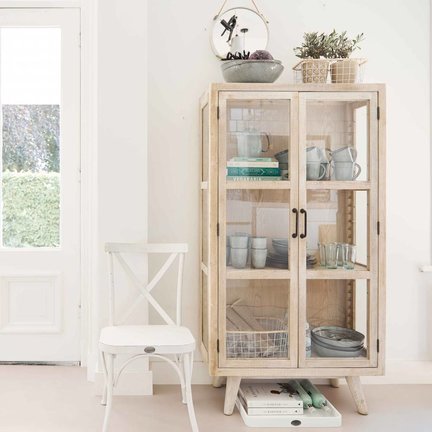 The origin of the brand Riverdale is located in the Netherlands where in 1993 wholesale Tenbos BV was founded by the eponymous family of entrepreneurs at Bos. In 2006 it was taken over by daughter Sophie and son Patrick de Kleijn. In that same year the Riverdale brand was introduced to the consumer market.
With home accessories for the whole house like, Trays, Baskets, pots and skin care products. There is also now a private kitchen and bathroom line. Riverdale, fashionable living, in recent years become one of the most famous brands in the residential sector.
"Riverdale is fashion for the home and become part of a lifestyle"
Just as fashion changes in the collection three times a year and are the latest fashion trends by a team of designer translated into new designs. In this way the collections always go along with the latest trends and it is easy and inspiring to give the interior a different look every time.
End 2013 Riverdale has moved to the new headquarters provides in Nootdorp, a firm enough room to grow. Riverdale is a young and ambitious organization where 100 people working daily on building the brand and communicating the vision: "With out passion for style and interior, we would love to make your home fashionable."
Read more
Close
-43% Sale

69,95 39,95

-67% Sale

14,95 5,-

-40% Sale

125,- 75,-

-30% Sale

49,95 34,95

-50% Sale

399,- 199,-

Gratis verzending vanaf

€45

NL & BE
Secure payment
Voor

23:59

besteld morgen in huis*

-33% Sale

37,50 25,-

-72% Sale

35,- 9,95

-64% Sale

6,95 2,50

-50% Sale

129,95 64,90

-50% Sale

129,95 64,95