Riverdale wall decoration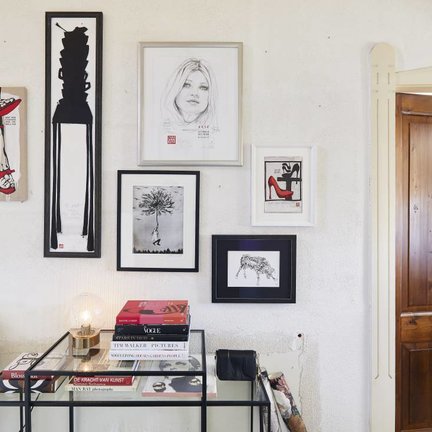 Everyone has a wall in their house without a destination. This can be above the couch or a dresser, but also in the hall or office. By applying wall decoration you decorate the space. Choose the atmosphere that suits you to make your interior personally. Riverdale has wall decoration in different colors and styles for any decor or taste!
A number of paintings are real works of art on the wall. For example, Riverdale has a Stone collection that uses real stones and a Paper collection that uses folded paper in 3d forms. The name says it all. The artworks are handmade and therefore a unique eye-catcher in your interior.
Do you like more of a sleek shapes and lines and versatile wall decoration? Then choose black and white. Whatever colors in your interior predominate, black and white is always possible. Gave prints or photographs attract attention but can still be combined.
Unique specimens made by hand with real objects such as feathers, bowls, stones and origami artworks. Yes you read that right, there are even made paintings with real objects behind glass. This unique way of working creates beautiful objects wall that will attract attention in jet interior. Check the collection to see what we mean by these paintings, it will surprise you!
In addition to the paintings, Riverdale has a cool wall rack, a wall scale and text signs in all sizes. These wall decorations make your interior personal and contemporary. Don't be afraid to combine old wall decorations with new ones to create your own style that you have developed over the years.
Read more
Close
-35% Sale

229,- 149,-

-38% Sale

129,95 79,95

-33% Sale

44,95 29,95

Fast shipment
Secure payment
Voor

23:59

besteld morgen in huis*

-33% Sale

59,95 39,95

-33% Sale

37,50 25,-

-49% Sale

4,95 2,50

-49% Sale

4,95 2,50