Riverdale lanterns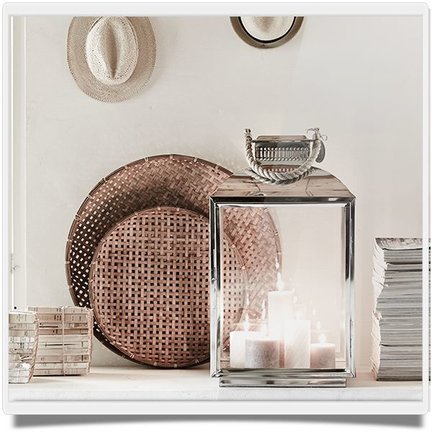 The Riverdale lanterns are a beautiful and authentic look. With the wide range of different lanterns create your own atmosphere. The Riverdale lanterns are all designed with care and the necessary creativity. Not only outside but also inside the Riverdale lanterns well applicable.
Haunting home
A good way to use the lantern to create atmosphere is to fill it with different candles. Due to the stable surface, the Riverdale lantern can be used to, for example, on a tray Riverdaleto turn. Also in the window or at other locations within the house the Riverdale lantern is a beautiful eye-catcher. Create a stylish and trendy lanterns Riverdale contemporary and unique atmosphere at home.
Combi down the lanterns with accessories
In addition to candles, the lanterns can also be filled and be combined with other objects and materials. Think of branches or flowers. You can also place the candles on a bed of shell sand. So you can with a little change the Riverdale lanterns by adjusting the year to the season. Combine the lanaarns also with Riverdale hurricanes.
For outside
The lanterns of Riverdale are also the ideal setting for outdoor maker. The garden lanterns can provide a creative and personal style. So you can Riverdale lanterns not only places the table, but also just on the floor next to the garden path. It also gives a beautiful and playful effect to hang the lanterns. Create a cool look by hanging them with a rough and sturdy rope or strong wire. The Riverdale lanterns allow you to enjoy a nice summer evening in your own garden.
Read more
Close