Great Woodwick candles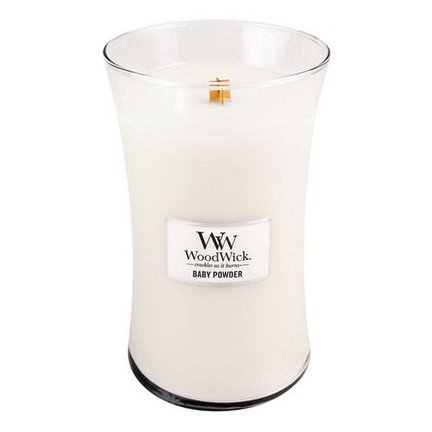 The large luxury candles with intense scents from WoodWick take you even longer with around 130 burning hours in a unique scent experience. The unique thing about the WoodWick candles is the wick made of wood and the soy candle. The unique concept of wooden wicks creates a pleasant crackling sound that takes you to a nice fireplace that brings you in a pleasant atmosphere and a relaxing atmosphere. effect.
The WoodWick scents are very varied and range from unique light scents to relaxing warm smells. But not only are WoodWick's scents unique, the candle itself is special. The wick of the candle consists of wood, and is very unique due to its crisp sound. The WoodWick candles are packed in an hourglass shaped glass and have a wooden lid that can be used as a coaster to protect the surface. This also gives the appearance of the candle a nice addition to your interior.
Very important with the WoodWick candles is that you do not leave the wick too long. It is advisable to trim it to 0.5 mm above the candle for optimal branding (this does not apply to the HearthWick Ellipse model). How do you trim the WoodWick? You first let the candle completely solidify, after which you carefully break pieces of the wooden fuse with your finger to the desired length. In addition, do not leave the candle burning for more than 4 hours. For longer lasting enjoyment of your candle.
Read more
Close
Fast shipment
Secure payment
Voor

23:59

besteld morgen in huis*