Woodwick Vanilla Sea salt candles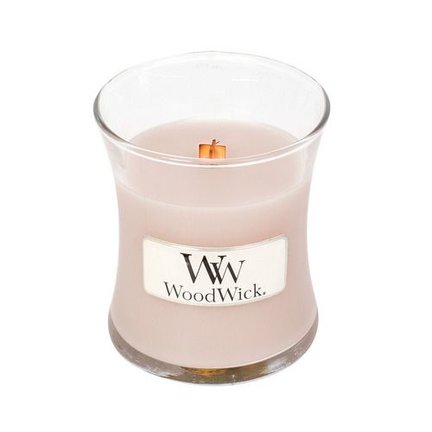 The sweet scent Woodwick Vanilla and seasalt will let you enjoy after a long day of work. This pleasant smell of sweet and salty with a small hint of flowers is perfectly mixed. Do you prefer a fruity fragrance? Then view the Woodwick Palm Leaf candles.
Which Woodwick White Willow Moss candles are there?
We have the Woodwick White Willow Moss fragrance in 6 different articles. These light green White Willow Moss scented candles come in various sizes and shapes. If you are looking for a candle that is almost always somewhere to put down or use, we recommend the medium Woodwick candles . These candles have a burning time of about 60 hours.
Woodwick Vanilla and seasalt scented candles
These brown Woodwick Vanilla and seasalt candles feature the patented wooden fins. These fuses ensure that the candle gives a long fire and a soft crackling fireplace. The candles are best burned for 1 to 4 hours after which they dry again so that they will burn again the next time. Most of the candles are also supplied with a wooden lid that can also be used as a coaster for the candle.
Woodwick candles webshop
All Woodwick candles are made from Soya wax which ensures an extremely long burning time and clean combustion. These candles are made with the utmost care and you notice that as soon as you try a Woodwick candle.
Read more
Close